No matter the size of your brand, we have an option to help you reach your beverage goals, and the expertise to guide your brand growth. ​
NOBL's production facility was born from our own necessity. Without any options for fresh brewed products and pasteurization, we knew we had to build a plant to support an entirely new category of beverages. In 2017, we did just that.

We soon discovered that our facility could address more than just our needs. With a unique set of extraction, filtration, carbonation, blending, and package types, we decided it was time to build a larger plant and share our capabilities with other founders and brands throughout the Northeast and beyond.

Our partners will have the unique opportunity to forge a sustainable path for growth, from small plant trials through large-scale production. Today, NOBL offers its customers thousands of gallons of daily production capacity, line speeds of up to 300 cans per minute, and packaging formats from cans to multi-serve.

As a brand-owned production facility, we understand quality, reliability, and delivering on our promises.

We can't wait to help you build your dream.
- 750+ BBL's of Total Tank Capacity
- Continuous Agitation, Static, and Blending Tanks for all product types
- High Shear Blending and Homogenizing
- 100 BBL of Steam Production Kettles
- 120 BBL of Additional Extraction Capabilities (Including Concentrates)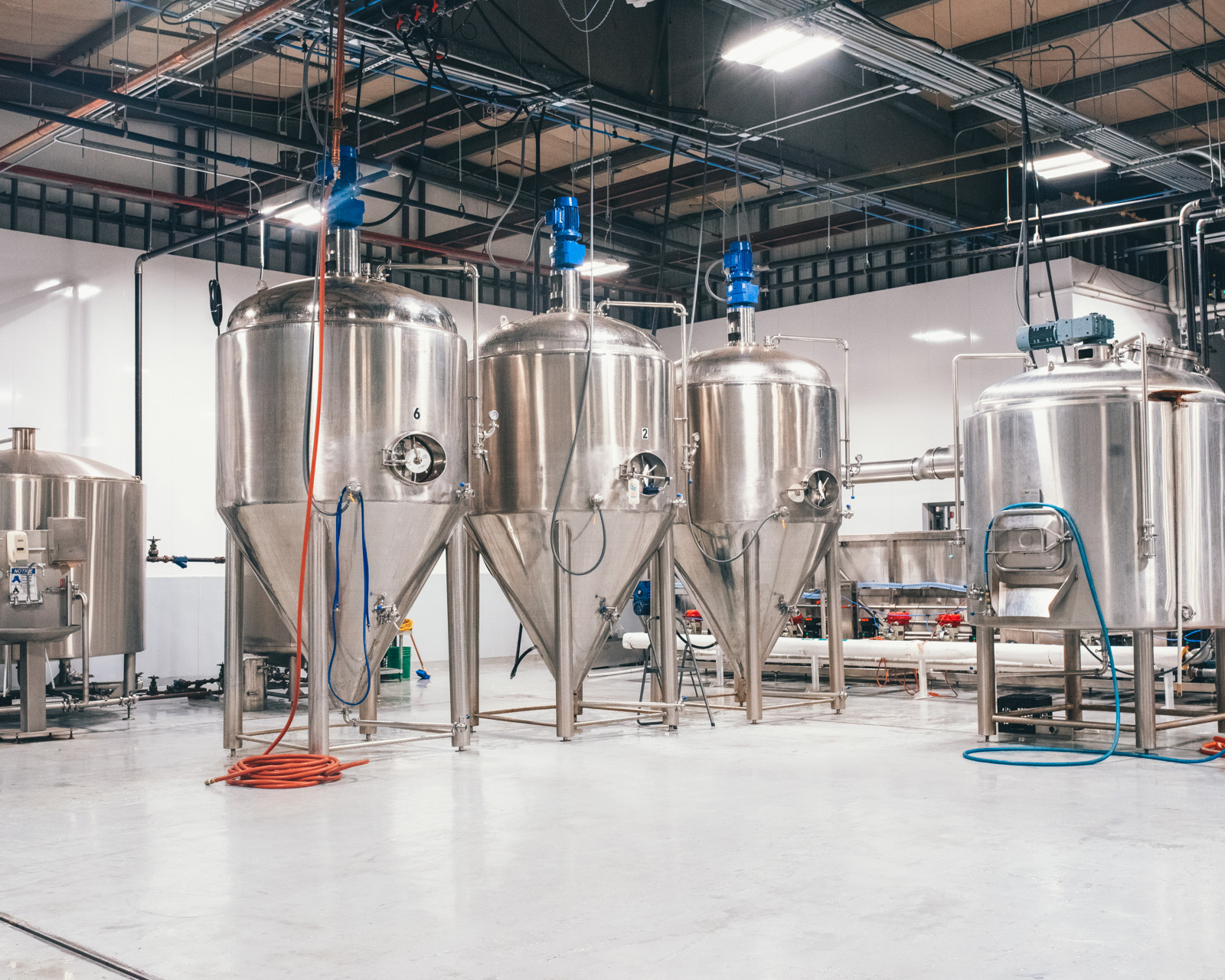 Cans:
- 8.4 oz Slim
- 12 oz, 16 oz, 19.2 oz Regular
- 7.5 oz, 8 oz, 8.4 oz,12 oz Sleek
Bulk Format:
- Bag in Box (all sizes and formats)
- Kegs (all sizes and formats)
Product:
- pH
- Brix
- TDS
- In Tank Dissolved Oxygen and CO2
Packaging - In Process Testing:
- Seam Testing
- Date Code Print Quality
- Dissolved Oxygen & CO2 - Anton Paar CBOX
- In- Can Zahm CO2 Comparison
- In- Can Temperature Monitoring
- Tunnel Pasteurization
- Hot Fill and In-line Pasteurization
- Post Fill Shrink Sleeve Application (prevents seam interference with sleeve placement)
- In-line Pressure Sensitive Labeling
- Pak-Teks
- 4,6,12,24 Pack Trays
- Shrink Overwrap
-Case Sticker Application ( SKU, UPC, Date Code, etc.)